Posts for tag: tooth decay
By Baribeau Pediatric Dental Specialists
May 18, 2020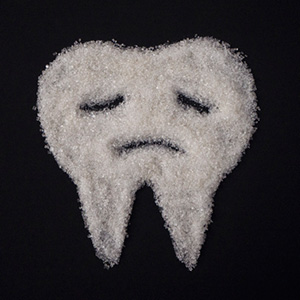 You've heard it. Your parents heard it—maybe even your grandparents too. Dentists have been alerting people for more than half a century that high sugar consumption contributes to tooth decay.
That message hasn't changed because the facts behind it are the same in the 2020s as they were in the 1950s: The bacteria that cause tooth decay feast on sugar and other leftover carbohydrates in the mouth. This causes them to multiply and increase their production of acid, which softens and erodes tooth enamel.
What has changed though, especially over the last couple of decades, is a growing understanding of how sugar consumption may affect the rest of the body. Just like the evidence of sugar's relationship to tooth decay, current scientific studies are now showing there are strong links between sugar and diseases like diabetes, heart disease and liver disease.
What's startling about what researchers are finding is that cases of these diseases are growing, Especially in younger people. This is a parallel trend to our skyrocketing increases in per capita sugar consumption: the average American now eats the equivalent of 19.5 teaspoons of added sugar every day. Health experts generally agree we should consume no more than 6 teaspoons a day, and children 4.
This is vastly more than we consumed a generation ago. One reason is because processed food manufacturers have increased sugar in their products, hiding under technical, unfamiliar names in ingredient lists. But it's still sugar, and an estimated 74% of processed foods contain some form of it.
But the real surge in sugar has come from our increasing consumption of sodas, as well as energy and sports beverages. These beverages are high in sugar—you can meet your daily allowance with just one 12-oz can of soda. These beverages are now the leading source of sugar in our diets, and, according to experts, a highly dangerous way to consume it.
In effect, dentists of old were on to something: too much sugar is bad for your teeth. It now turns out that it may be bad for your overall health too. Strictly limiting it in your family's diet could help lower your risk of tooth decay and dangerous diseases like diabetes.
If you would like more information on sugar and your health, please contact us or schedule an appointment for a consultation.
By Baribeau Pediatric Dental Specialists
May 14, 2019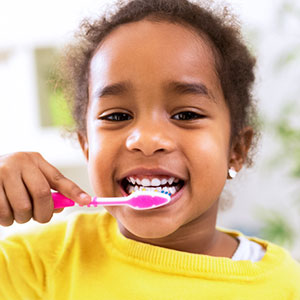 While dental diseases tend to be a greater concern as we get older, they also pose a potential threat to children. A particular type of tooth decay called early childhood caries (ECC) can severely damage children's unprotected teeth and skew their normal dental development.
Fortunately, you can protect your child's teeth from disease with a few simple practices. First and foremost: start a hygiene habit as soon as possible to remove disease-causing bacterial plaque. You don't have to wait until teeth appear, either: simply wipe the baby's gums with a clean wet cloth after nursing to minimize the growth of oral bacteria.
When their teeth do begin to erupt, you can switch to brushing (you can add flossing as more teeth erupt—but until the child shows appropriate dexterity, you'll need to do it for them). For infants, brush gently but thoroughly with a soft-bristled brush and a smear of fluoride toothpaste. When they grow older you can increase the toothpaste to a pea-sized amount. And as soon as you can, get them involved with learning to perform these vital habits on their own.
You should also limit your child's consumption of sugar. Our favorite carbohydrate is also a favorite of bacteria, who consume any remnants in dental plaque as a primary food source. So, keep sugary snacks and foods to a minimum and limit them mainly to mealtimes. And don't put a baby to sleep with a bottle filled with a liquid containing sugar (including formula and breastmilk).
Finally, begin taking your child to the dentist regularly by their first birthday for routine cleanings and checkups. Besides removing any hard to reach plaque, your dentist may also apply sealants and topical fluoride to help protect and strengthen tooth enamel. Regular visits make it more likely to detect the early signs of decay, before it does extensive damage. And beginning early makes it less likely your child will develop a fear of dental visits that could carry on into adulthood.
These and other steps will go a long way in protecting your child's teeth and gums so they develop normally. A little prevention and protection will help ensure a happy, healthy smile later in life.
If you would like more information on helping your child develop healthy teeth and gums, please contact us or schedule an appointment for a consultation. You can also learn more about this topic by reading the Dear Doctor magazine article "Top 10 Oral Health Tips for Children."